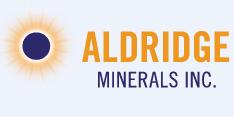 Aldridge Minerals Inc.
Company Data | Introduction | Projects in Hand | Management
News Update | Chinese
Address : 
Suite 300, 10 King Street East
Toronto, Ontario
Canada M5C 1C3
Tel No.:
(416) 477-6984
Web Site:
www.aldridgeminerals.ca
E-mail:
dcarew@aldridgeminerals.ca
Contact Person:
David Carew
Position:
Director of Investor Relations & Corporate Secretary
| | |
| --- | --- |
| Traded Market: | TSX-V |
| Traded Symbol: | AGM |
| Outstanding Shares: | 107.0 million |
| 52 Week High: | $ 0.27 |
| 52 Week Low: | $ 0.115 |
| Present Price: | Click Here |
Aldridge Minerals Inc. is a development stage mining company focused on its wholly owned Yenipazar polymetallic Massive Sulfide Project (Gold, Silver, Copper, Lead, Zinc) in Turkey, a country that is committed to developing its natural resources.
Aldridge completed the Yenipazar Optimization Study and filed the related technical report in May 2014, which updated the original May 2013 Feasibility Study. The Company is currently advancing the Yenipazar Project on key aspects including land acquisition, project financing, and engineering.
Yenipazar Gold-Silver-Copper-Zinc-Lead Project, Central Turkey
Project Background
Owner

Aldridge Minerals Inc. – 100%

(Alacer Gold Corp. maintains a NPI)

Project Location

Tethyan mineral belt, Central Turkey

Geology

Metamorphosed volcanogenic massive sulphide

Mining Operation

Conventional open pit

Strip Ratio

4.3:1

Milling Rate

2.5 Mt/a (6,800 tpd)

Milling Capacity

2.7 Mt/a (7,500 tpd)

Processing Method

Conventional concentrator plant

Overall Sulphide Recovery Rates

Gold 80%, Silver 74%, Copper 73%, Lead 72%, Zinc 69%

Final Products

Gold doré bars

Copper, Lead, and Zinc Concentrates

Mine Life

12 years
The Yenipazar gold-silver-copper-zinc-lead property is approximately 100 square kilometres in area and is located at the geographic centre of Turkey, approximately 220 kilometres east-southeast of Ankara, the capital city.
The Yenipazar Project has a currently determined strike length of at least 1,700 metres averaging 200 metres in width and approximately 20 metres in thickness at depths between 30 and 190 metres. Much of the ore body is sitting at a depth of approximately 50 to 120 metres.
With mineralization near surface and access to skilled labor and excellent infrastructure, Yenipazar is ideal for open pit mining.
At more than 100 sq. km, the Yenipazar property is a significant land package. As much of it is unexplored, Yenipazar provides considerable exploration potential. The updated NI 43-101 resource (November 2012) has an Indicated resource of 2.3M gold equivalent ounces at 2.42 g/t. The estimate is based on 54,248 metres of drilling, including 20,604 metres of diamond drilling.
Updated NI 43-101 Resource Estimate (November 2012)

Category

Tonnes

Au
(g/t)

Ag
(g/t)

Cu
(%)

Pb
(%)

Zn
(%)

Au Eq
(g/t)

Indicated

29,669,000

0.95

31.3

0.31

1.01

1.47

2.42

Inferred

369,000

0.47

25.5

0.18

0.94

1.89

1.88
Contained Metal

Category

Au
(M oz)

Ag
(M oz)

Cu
(M lbs)

Pb
(M lbs)

Zn
(M lbs)

AuEq
(M oz)

Indicated

0.90

29.85

204.8

660.2

961.2

2.30

Inferred

0.01

0.30

1.5

7.7

15.4

0.02
Probable Reserve Estimate (April 15, 2014)

Tonnes

Au
(g/t)

Ag
(g/t)

Cu
(%)

Pb
(%)

Zn
(%)

NSR

($/t)

Total

29,168,000

0.88

29.4

0.30

0.95

1.40

83.24
Contained Metal

Au
(M oz)

Ag
(M oz)

Cu
(M lbs)

Pb
(M lbs)

Zn
(M lbs)

Total

0.83

27.61

191.05

610.37

898.46
Project Highlights
Polymetallic VMS deposit (open pit)

Gold, Silver, Copper, Lead, Zinc = Revenue diversification
Base case metal revenue split: 55% precious, 45% base1
Spot metal revenue split: 57% precious, 43% base2
Low CAPEX and high operating margins

Excellent access to existing infrastructure
$83.24 per tonne revenue vs. $29.65 per tonne operating cost over LOM
Yenipazar Project Economics

Base Case Prices1

Spot Prices2

Pre-Tax

After-Tax

Pre-Tax

After-Tax

IRR

34.5%

32.2%

28.1%

26.2%

NPV (7%)

$382M

$330M

$281M

$242M

Payback

2.3 yrs

2.4 yrs

2.6 yrs

2.7 yrs
1Base Case Price Deck: Gold: $1,250/oz, Silver: $20.00/oz, Copper: $3.00/lb, Lead: $0.94/lb, Zinc: $0.90/lb, USD/TRY 2.10
2Spot at May 5, 2016: Gold: $1,276/oz, Silver: $17.35/oz, Copper: $2.18/lb, Lead: $0.78/lb, Zinc: $0.84/lb, USD/TRY 2.93
Feasibility Study (2013) and Optimization Study (2014) Completed
All key Central and Local permits secured – Indicating Full State Support
Low environmental risk – Led to Fast EIA Approval
Significant upside potential

Only 10% of 100 sq. km land concession has been explored, 90% unexplored
Corporate Highlights
100% owner of Yenipazar Project in Central Turkey

Open pit polymetallic VMS deposit
Robust economics even at spot prices
All key Central and Local permits secured
Surface rights land acquisition progressing with the support of the State-led compulsory process

Deep expertise in Turkey

CEO Han Ilhan Turkish-American engineer based in Turkey
CEO and local team fully knowledgeable about mining in Turkey
Local Partner ANT Holding (major Turkish construction firm) brings construction expertise and further business knowledge in the region

Project Finance

Strong interest from senior and subordinated lenders, streaming companies, offtakers, potential JV partners and equity providers
Continued interest from existing major shareholders
Turkey: Favorable Jurisdiction
Strong Support for Mining in Turkey
Mining sector GDP grew 4.6 times in last 10 years, from $2.6B to $12B, with a target of achieving $15B by 2023
The No.1 gold producing country in Europe was achieved in less than 15 years; international companies operating successfully for 10+ years – Eldorado, Alacer, First Quantum
8 Gold mines operating in 2016 while zero operating in 2000 – significantly lower risk compared to USA where average mine permitting/approval process takes 7 – 10 years (Behre Dolbear)
Management and Directors
Han Ilhan, President and CEO
Professional engineer; 26 years at URS Corporation, a leading provider of engineering, construction, and technical services for public agencies and private sector companies around the world.
Jim O'Neill, CPA, CA, Chief Financial Officer
Chartered Professional Accountant with over 30 years financial experience; 15 years as CFO.
Serdar Akca, VP Country Manager
Geologist, is Turkish and has over 25 years of experience in minerals exploration and development. Mr. Akca supervises all exploration programs in Turkey.
Jaymes Dircks, Engineering, Procurement and Construction (EPC) Director
26 years successful EPC delivery. Significant experience in Turkey and central Asia.
Ahmet Senturk, Exploration Director
Geologist with over 20 years experience in exploration and development.
David Carew, HBA, Director of Investor Relations & Corporate Secretary
Responsible for supporting the Company's operations in Toronto. Former investment banker with Canadian securities firm.
Dennis Ferrigno, EPC Consultant
40 years with mining, energy, power and natural resources development; 20 years experience working with Turkish contractors.
John Cook, Technical Advisor to the CEO
Mining engineer with over 45 years experience in operations and management. Former Chairman of Wolfden Resources and Premier Gold.
Prof. Dr. Zafir Ekmekçi, Consulting Metallurgist
Recognized flotation expert based at Hacettepe University in Ankara.
Barry Hildred, Chairman
Baran Baycan, Director
Daniella Dimitrov, Director
Ed Guimaraes, Director
Douglas Silver, Director
Ahmet Tacyildiz, Director
Hande Tacyildiz, Director
Talha Özkul, Director
Mike Widmer, Director
On May 13, 2016, Aldridge Minerals Inc. announced the filing of its unaudited consolidated financial statements as at and for the three months ending March 31, 2016, and the Management's Discussion & Analysis related thereto, which are available on SEDAR and at www.aldridgeminerals.ca.
The Company's focus during the first quarter of 2016 was the advancement of the land acquisition within the fully permitted Yenipazar Project fence line.
As at April 30, 2016, the status of the Land Acquisition Process ("LAP") for the Yenipazar Project is summarized as follows:
| | | |
| --- | --- | --- |
| | Approximate Area – Square Metres | % |
| Purchased to Date | 3,330,000 | 35.1% |
| Court Cases Initiated | 4,907,000 | 51.7% |
| Private Land Required | 8,237,000 | 86.7% |
| Treasury & Pasture Land | 1,259,000 | 13.3% |
| Yenipazar Project Area | 9,496,000 | 100.0% |