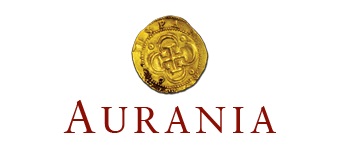 Aurania Resources Ltd.
Company Data | Introduction | Projects in Hand | Management
News Update | Chinese
Address : 
36 Toronto Street, Suite 1050
Toronto, ON
Canada M5C 2C5
Tel No.:
416-367-3200
Fax No.:
416-981-7811
Web Site:
www.aurania.com
E-mail:
info@aurania.com
Contact Person:
Carolyn Muir
Position:
VP Investor Relations
| | |
| --- | --- |
| Traded Market: | TSX-V |
| Traded Symbol: | ARU |
| Outstanding Shares: | 38.3 M (Dec. 31, 2019) |
| Public Float: | 18.6 M |
| 52 Week High: | $ 4.50 |
| 52 Week Low: | $ 1.51 |
| Present Price: | Click Here |
Aurania is a Toronto-based mineral exploration company focused on gold, silver and copper in South America. Its flagship asset, The Lost Cities – Cutucu Project, lies in the eastern foothills of the Andes mountain range of southeastern Ecuador.
Aurania's entry into southeastern Ecuador was driven by Colonial Spanish documents describing the "lost cities" of Logroño de los Caballeros and Sevilla de Oro – gold mines that operated between about 1562 and 1600. Aurania acquired mineral concessions of 208,000 hectare (500,000 acre) to cover the historic mine sites and called it the "Lost Cities – Cutucu Project."
The Lost Cities – Cutucu Project, Southeastern Ecuador
The Lost Cities – Cutucu concession block covers the Cordillera de Cutucu, an extension of a very well-endowed gold-copper belt that contains 26 million ounces of gold and 36 billion pounds of copper in NI 43-101 resources. The pillars of Ecuador's modern mining era lie along-trend of Aurania's concessions: the Fruta del Norte epithermal gold silver deposit opened in November 2019; and Mirador – a copper porphyry- opened in July 2019.
Experience & Vision
Aurania's management was involved in the grassroots discovery of both the Fruta del Norte and Mirador deposits in the adjacent mineral belt. That tenacity and experience, using similar exploration techniques that led to those discoveries, is being applied to Aurania's Lost Cities – Cutucu Project, an area that has never been explored using modern techniques. Aurania's exploration has identified multiple targets that fall into 5 silos:
Deposit Type

Spanish Gold Mines

Epithermals

Sedimentary-hosted Copper

Porphyries

Silver-Zinc-Lead Mantos

Target

Gold-bearing veins that were mined to shallow depth by the Colonial Spanish

Gold-bearing veins

High-grade copper-silver in relatively flat layers in sedimentary rocks

Large, low-grade copper and copper-gold deposits

High-grade silver-zinc-lead-barite veins and masses ("mantos")

Findings

Spanish Road

Sinter-level – the very top of 3 epithermal systems.

Scout drilling done at:

Crunchy Hill

Yawi

Sporadic exposures of high-grade copper-silver found over 23km

Soils enriched in copper coincident with geophysical targets – suggests that copper-bearing body lies beneath soil

Sporadic exposures of high-grade silver-zinc-lead-barite found over 12km

Next Steps

Following the road;

LiDAR to identify the mine workings

Continue scout drilling

Map to determine continuity of copper-silver. Prepare targets for shallow scout-drilling

Continue soil sampling. Prepare targets for shallow scout-drilling

Number of Targets

2 historic gold mines

20 Targets

Multiple Targets

15 km Trend
Ecuador as a Jurisdiction
Embarking on a modern mining era – mining seen as a potential driver for the economy;
Successful development of Fruta del Norte gold-silver mine and Mirador open-pit copper mine being followed by the world class Cascabel porphyry copper-gold discovery;
Majors – especially copper majors – are committing serious exploration funding to Ecuador: BHP, Newcrest, Codelco, AngloAmerican, Fortescue.
Investment Highlights
Management team has track record of world-class discoveries from grassroots exploration in Ecuador
Large, contiguous property (2,080 km2) is 100%-owned, unexplored and along geological trend of a prolific gold-copper district southeastern Ecuador
Multiple targets identified and being readied for drilling
Exceptional community engagement program focused on building strong relationships with local communities
Ecuadorian Government committed to resource investment and responsible mining as a driver for economic growth
Management and Directors
Over 150 Years of Combined Mining Experience
Dr. Keith Barron, Chairman and CEO
Exploration geologist with over 36 years of experience in the mining sector
Co-founded Aurelian Resources Inc., an Ecuador gold explorer that discovered the Fruta del Norte gold deposit, currently being developed by Lundin Gold.
Dr. Richard Spencer, P.Geo., C.Geo., President and Director
Geologist with 32 years of experience in mineral exploration with 10 years living and working in Ecuador
Led teams responsible for discovery of the San Carlos, Panantza and Mirador porphyry copper and Loma Larga epithermal gold deposits.
Tony Wood, B.Sc., CA, Chief Financial Officer
Over the last 20 years, he has successfully completed close to $1bn in financing and M&A transactions in the mining industry.
Jean Paul Pallier, M.Sc., VP Exploration
A geoscientist with over 21 years of experience in the mining industry
Has worked on gold exploration projects in French Guiana
Has experience in Uranium exploration, having led an exploration team in Mongolia.
Carolyn Muir, VP Investor Relations
An investor relations professional with 17 years of experience in the resource sector. She has been working with Aurania since December 2017 on a consulting basis.
Dr. Leanne Baker, MBA, Director
Mineral economist and consultant to the metals/mining industry since 2002
Jonathan Kagan, MA, AB, Director
• Former investment banker with over 35 years of experience
Warren Gilman, B.Sc., MBA, Director
• Mining Engineer with more than 30 years of experience as a deal maker in the mining sector
Alfred Lenarciak, Director
• Civil and Mining Engineer with over 25 years of experience in financing and strategic development of resource companies
On June 11, 2020, Aurania Resources Ltd. announced that its shareholders have approved all resolutions at its annual and special meeting which was held on June 10, 2020.
The Company corrected an error made in its press release dated Feb. 28, 2020. The cash compensation paid to finders for their assistance with the first tranche of the private placement of units of the Company at $3.10 per unit that closed on Feb. 28, 2020, was incorrectly reported as $604 instead of the correct amount of $2,604.
On June 1, 2020, Aurania Resources Ltd. has provided an update of activities, many of which are key points from the Company's results for the three months ended March 31, 2020, contained in the financial statements and management's discussion and analysis dated May 26, 2020, that are available on SEDAR and the Company's website.
On May 22, 2020, Aurania Resources Ltd. has provided additional detail about its application for mineral concessions in northern Peru (see press release dated Jan. 17, 2020). Aurania has applied for 419 mineral concessions covering 413,200 hectares in northern Peru. Although the concessions may not formally be granted for several months under Peruvian law, it has already commenced a detailed review of existing data that are available from the Peruvian government. The Company will provide updates in respect of the gold and copper potential as work progresses.
On May 21, 2020, Aurania Resources Ltd. announced that its soil sampling has provided evidence that the Tsenken North area is evolving into three distinct copper targets, and that number is likely to grow as fieldwork extends over adjacent geophysical targets. Tsenken North lies in the central part of the Lost Cities – Cutucu Project in southeastern Ecuador.
Next Steps:
Undertake additional geophysics to refine the targets for epithermal gold-silver mineralization at Yawi and Crunchy Hill;
Focus exploration efforts on the Tiria target area – a chain of epithermal gold-silver targets that extend along-trend for 15 km. It is expected that soil sampling will define discrete targets for drilling; and
Soil sampling crews plan to return to complete the sampling over Tsenken N3 and N4 copper targets when the COVID-related lockdown is lifted. Geological mapping was also interrupted by the COVID-related restrictions and is planned to continue as soon as possible in preparation for scout drilling with an ultra-lightweight drill rig.