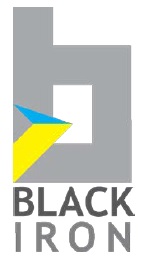 Black Iron Inc.
Company Data | Introduction | Projects in Hand | Management
News Update | Chinese
Address : 
198 Davenport Road
Toronto, Ontario M5R 1J2
Canada
Tel No.:
416-309-2138
Web Site:
www.blackiron.com
E-mail:
info@blackiron.com
Contact Person:
Matt Simpson
Position:
CEO
| | |
| --- | --- |
| Traded Market: | TSX |
| Traded Symbol: | BKI |
| Outstanding Shares: | 302 million |
| Public Float: | 302 million |
| 52 Week High: | $ 0.76 |
| 52 Week Low: | $ 0.10 |
| Present Price: | Click Here |
Black Iron is an iron ore exploration and development company, advancing its 100-per-cent-owned high-grade Shymanivske iron ore project in Central Ukraine. The Project is surrounded by seven other operating iron ore mines (adjacent to ArcelorMittal and Metinvest / Evraz).
Black Iron's Shymanivske mine will be ideally placed to deliver high grade 68% iron content pellet feed which sits at the top 4% purity in the world. Black Iron provides a unique opportunity for investors to profit from the Shymanivske project's projected low-cost operation while at the same time providing Environment, Social and Governance (ESG) focused investors a great chance to invest in a cause they can strongly support.
Ukraine is a mining-friendly jurisdiction with strong local and national support of Black Iron's project development. Ukraine is becoming increasingly business friendly: ranked 60th (out of 190 countries) by World Bank's "Ease of Doing Business Rank" (vs 150th in 2012).
Shymanivske Project in Ukraine
Black Iron's Shymanivske Project in Ukraine is a high-value investment opportunity offering an ultra high-grade iron ore concentrate (68% Fe) at low capital cost intensity. Production of steel using Black Iron's anticipated high grade 68% iron magnetite pellet feed reduces green house gas (GHG) emissions by ~30% as compared to more typically consumed 62% iron hematite fines. Black Iron can also easily further upgrade its product to direct reduction pellet feed as is required to produce steel using green hydrogen which is getting a lot of attention in the media as a promising technology to achieve carbon neutrality.
The Shymanivske iron ore deposit is located 330 km southeast from Kiev in central Ukraine, in the heart of the KrivBass iron ore mining district, 8 km from Kryvyi Rih, city of 750,000 people. The Shymanivske deposit is strategically located in close proximity to target markets of Western Europe, Turkey, Middle East and Asia, 20% to 25% shorter transport distance to growth markets of India and China as compared to North and South American mines. The Shymanivske deposit is surrounded by seven producing iron ore mines, adjacent to ArcelorMittal's iron ore mine & steel mill and Metinvest/Evraz's YuGOK iron ore mine.
NI 43-101 Mineral Resource Estimates
The large Shymanivske iron ore deposit contains a National Instrument 43-101-compliant mineral resource estimated to contain (cut-off grade of 10% magnetic iron):
646 million tonnes of Measured and Indicated mineral resources grading 31.6% total iron and 18.8% magnetic iron

Measured mineral resources: 355 million tonnes grading 32.0% total iron and 19.5% magnetic iron
Indicated mineral resources: 290 million tonnes grading 31.1% total iron and 17.9% magnetic iron

188 million tonnes of Inferred mineral resources grading 30.1% total iron and 18.4% magnetic iron
Significant potential for resource expansion
Attractive Project Net Present Value (NPV) and Favourable Tax Rate
Phased build starting at 4Mtpa and growing to 8Mtpa (using US$62/t base selling price vs current actual of ~US$105/t)

Pre-tax NPV of US$1.9 billion and 41% IRR (internal rate of return)
After-tax NPV of US$1.4 billion and 34% IRR

Low unit cost of production and first quartile on capital intensity
Competitive corporate tax rate of 18%
Milestones
Major milestones targeted for completion by year end 2021
Binding offtake agreement with Cargill
Binding land transfer agreement with Ukraine's Ministry of Defence
Investment & tax savings agreement with Ukraine's government
Major milestones targeted for completion in 2022
Updated feasibility study completion
Environmental & Social Impact Assessment completion
Binding $100m royalty investment agreement
Secure debt for project construction
Start of project construction
Investment Highlights
Top Ranked Project
Highly respected market intelligence group Wood Mackenzie rank Black Iron as highest development stage IRR (internal rate of return) and CRU as lowest operating cost globally
Solid Plan to Finance Construction
Leveraging offtake + royalty + construction firm to secure equity and European banks + credit agencies for debt substantially mitigates need to raise significant public market equity

Cargill offtake and $75M investment agreement; $100M royalty; several European banks and Export Credit Agencies support Ukraine investment
Skilled Leadership Backed by Strong Ukraine Government Support
Experienced management team and board with history of creating value for shareholders of Rio Tinto, Cliffs and Consolidated Thompson

Ukraine President Zelensky publicly stated support for Black Iron
Exceptional Infrastructure = Scalable Build
Excellent access to skilled labour, power, rail and ports, allowing relatively low capital construction cost and ability to build in smaller phases
Compelling Economics for Highly Sought After Product
High margins due to close proximity to multiple steel mills, skilled labour cost advantage and ultra-high grade ~30% lower emission 68% iron content product

Preliminary Economic Assessment to produce 8Mtpa of high-grade 68% iron ore concentrate – Pre-tax NPV of US$1.9 billion and 41% IRR
CRU estimates 130MT shortfall for more environmentally friendly pellet feed
Management and Directors
Matt Simpson, Chief Executive Officer and Director
Former General Manager, Mining for Rio Tinto's Iron Ore Company of Canada
Worked for Hatch designing global metallurgical refineries
Paul Bozoki, Chief Financial Officer
Former CFO of CD Capital Partners, operating in Ukraine
Stefan Gueorguiev, Project Director
Over 25 years experience in the engineering and construction of mineral processing plants including most recently as VP Projects & Construction for Polyus
Bill Hart, Senior Vice President Corporate Development
Over 30 years experience selling iron ore while working for Rio Tinto, Cliffs Natural Resources and most recently Roy Hill Holdings Ltd.
Pavlo Komarytsky, General Director, Shymanivske Steel
Extensive network of relationships in Ukraine
Bruce Humphrey, Chairman
Former Chairman of Consolidated Thompson Iron Ore and Chief Operating Officer of Goldcorp
Pierre Pettigrew, Director
Former Canadian Minister for Foreign Affairs and international Trade
John Detmold, Director
Chairman & Founder of Invecture Group, S.A. de C.V. which owns Frontera Copper Corporation
Dave Porter, Director
Former VP for Rio Tinto's Iron Ore Company of Canada and COO of Algoma Steel
Zenon Potoczny, Director
President of the Canada-Ukraine Chamber of Commerce & VP Operations for Ukrainian World Congress
On September 13, 2021, Black Iron Inc. provided update on the Shymanivske iron ore project, and progress with reaching binding offtake, land transfer and Ukraine government investment support agreements.
Environmental Resources Management (ERM) continues to advance the environmental and social impact assessment (EISA) with several field site investigations completed. Similarly, Wood PLC continues to make good progress on the Project's feasibility study which Black Iron anticipates completing in early 2022.