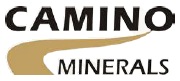 Camino Minerals Corporation
Company Data | Introduction | Projects in Hand | Management
News Update | Chinese
Address : 
Suite 500 – 666 Burrard Street
Vancouver, British Columbia
Canada V6C 3P6
Tel No.:
(604) 566-8778
Fax No.:
(604) 608-5442
Web Site:
www.caminominerals.com
E-mail:
info@caminominerals.com
Contact Person:
Kenneth McNaughton
Position:
President & CEO
| | |
| --- | --- |
| Traded Market: | TSX-V |
| Traded Symbol: | COR |
| Outstanding Shares: | 24,479,009 |
| 52 Week High: | $ 0.28 |
| 52 Week Low: | $ 0.07 |
| Present Price: | Click Here |
Camino Minerals is a discovery-oriented mineral exploration company. The Company is focused on the acquisition and development of high grade copper and precious metal projects, primarily in Peru, but also in Canada, United States, and Mexico.
(1) Los Chapitos Project, Department of Arequipa, Peru
Camino signed an option agreement with Minas Andinas SA, pursuant to which Camino can acquire a 100% interest in the Los Chapitos project. The property has been expanded by the Company and now consists of 10 claims, totaling 5,000 hectares (12,300 acres), and is located 15 kilometers north of the coastal city of Chala, Department of Arequipa, Peru.
Atajo Zone
Los Chapitos, is located in the Peruvian Iron Oxide Copper Gold belt (IOCG), and hosts two separate mineralized trends. On the western side of the property, small scale mining was active in the 1940's and 50's which produced high grade copper oxide mineralization from the Atajo Zone. These historical surface workings define a strike length of at least 400 meters. The Company completed two chip sample lines across the middle of the zone which returned a length weighted average of 2.10% copper and 9.4 gpt silver, over 38 meters, and 1.57% copper and 3.5 gpt silver across 64 meters. The Atajo Zone is open along strike and at depth.
Adriana and Katty Zones
Approximately six kilometers to the east are numerous zones which outcrop along a 2.5 kilometer trend, of which the Adriana and Katty Zones were sampled extensively by Minas Andinas. The Adriana Zone is exposed over an area measuring 75 meters by 150 meters, with historical sampling averaging 1.40% copper and 16 gpt silver. The Company completed a chip sample line over the middle of the zone which returned a length weighted average grade of 1.42% copper and 28.7 gpt silver across 58 meters. The Katty Zone lies along trend about 1 kilometer to the southeast, measures 50 meters by 125 meters, and has historical sampling which averaged 2.10% copper and 16 gpt silver. Spot chip sampling by the Company supports the historical values. Both the Adriana and Katty Zones are open in all directions and at depth.
Over the coming months, the field crews will complete additional chip and trench sampling to better define the known zones. The Company has engaged an environmental consultant to prepare the necessary documentation for submission of a drill permit application.
(2) Lost Cabin Project, State of Oregon, USA
Camino Minerals has an option to acquire a 100% interest in the Lost Cabin Project located in the state of Oregon, USA, and has completed a field evaluation of the project.
Anomalous gold values were returned from grab samples, including 38.0 gpt and 2.8 gpt gold at the western end of the zone, as well as 5.5 gpt and 1.9 gpt gold in the east. The property lies within the Basin and Range Province in southern Oregon, and covers a layered dome complex. Moderate to intense argillic alteration is exposed for over 3 kilometers in a northwest trending valley. Within the exposed alteration are epithermal quartz veins, stock work, and breccia's, which have potential to host a low-sulphidation, epithermal gold system.
In August 2016, Camino received regulatory approval from the US Bureau of Land Management (BLM) to drill at the Lost Cabin project.
(3) Red Beds Project, Department of Cuzco, Peru
On January 26, 2015, Camino entered into an option agreement pursuant to which the Company can acquire a 100% interest in the Red Beds copper and silver project located in the Department of Cuzco, Peru. The Red Beds Project is a sediment hosted copper deposit, located 150 kilometers south east of the city of Cuzco. Red Beds consists of 10 mineral concessions covering 5,300 hectares (13,097 acres).
Prospecting and channel sampling have defined 12 beds of high grade copper-silver mineralization. These beds have an exposed cumulative strike extent in excess of 25 kilometers, range in width from 0.3 to 3.0 meters, and average grades in the range of 0.5% to 5% copper, with 10 to 50 gpt silver. Local values range up to +10% copper and +100 gpt silver.
At Red Beds, Camino upgraded the access trail into the centre of the property, and also constructed a new dorm/cook house on site, in preparation for the future drill program.
(4) Plata Dorada Project, Department of Cuzco, Peru
On January 22, 2015, Camino completed the acquisition of Minquest which owns the Plata Dorada copper, gold, silver property in the Department of Cuzco, Peru.
The Plata Dorado property is located in the Department of Cuzco, Peru and consists 6 claims totalling 2,100 hectares (5,190 acres). It is located 158 km east of the city of Cuzo. The Company has signed an access agreement with the local community that covers the known mineral showings. Work has been focusing on improving the road access to the mineralization in preparation for a future diamond drill program.
Management and Directors
Kenneth C. McNaughton, M.A.Sc., P.Eng., President & Chief Executive Officer, Director
Mr. McNaughton is a professional geological engineer with over 30 years of global experience developing and leading mineral exploration programs. He was Vice President & Chief Exploration Officer for Pretivm Resources Inc., and was Senior Vice President of Exploration for Silver Standard Resources Inc. For almost 20 years he had been responsible for all exploration, as well as early stage metallurgical and engineering programs for Silver Standard and Canplats Resources.
Ken Konkin, P.Geo., General Manager Exploration Peru
Mr. Konkin is a professional geologist who has managed precious and base metal exploration programs for 30 years throughout North America, South America and Russia. He has extensive geological experience in the British Columbia, Mexico, and Peru. Most recently, he was the project manager for the surface exploration programs at the Brucejack/Snowfield Projects for Pretivm.
Joseph J. Ovsenek, P.Eng., LLB, Director
Guillermo Lozano-Chavez, M.Sc., MBA, Director
Peter de Visser, CA, Director
R.E. Gordon Davis, P.Eng., Director
W. Perry Durning, M.Sc., Consultant
F. L. "Bud" Hillemeyer, M.Sc., Consultant
On November 2, 2016, Camino Minerals Corp. provided an update on recent exploration activities at its Los Chapitos project, located in southern Peru, including the filing of the environmental assessment in support of a drill permit application.
In the four months since signing the Chapitos option agreement, geological crews have been systematically mapping and sampling the project, which now covers over 6,000 hectares.
This work includes additional chip sampling lines across the known mineralization at the Adriana, Katty and Atajo zones, which substantiated the previous analysis and located several new prospects.
A geophysical program was undertaken in September. A summary presentation of the results from the geophysical surveys, and updated surface sampling, can be found on the Company's website.
On August 9, 2016, Camino Minerals Corporation announced that it has received regulatory approval to drill at the Lost Cabin project, in south-central Oregon. The Company has received notice from the US Bureau of Land Management (BLM) that it has accepted the plan of operation, described in the Notice for Exploration Drilling, submitted September, 2015.