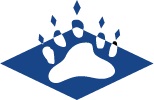 Grizzly Discoveries Inc.
Company Data | Introduction | Projects in Hand | Management
News Update | Chinese
| | |
| --- | --- |
| Traded Market: | TSX-V |
| Traded Symbol: | GZD |
| Outstanding Shares: | 55,348,605 |
| 52 Week High: | $ 0.065 |
| 52 Week Low: | $ 0.035 |
| Present Price: | Click Here |
Grizzly Discoveries Inc. is a diversified Canadian mineral exploration company, focused on diamonds and potash assets in Alberta and its precious metals properties in southeastern British Columbia. Grizzly holds, or has an interest in, metallic and industrial mineral permits for potash totalling more than 250,000 acres along the Alberta-Saskatchewan border. Grizzly currently has four precious-base metal properties in British Columbia totalling over 235,000 acres. Grizzly also currently holds more than 205,000 acres in diamond properties, which host diamondiferous kimberlites in the Buffalo Head Hills and Birch Mountains of Alberta.
Canadian Projects
Four precious metal properties covering 235,000 acres in BC focused on gold, copper and silver
Kinross 75% option on 29% of the Greenwood property by spending US$3 million
More than 205,000 acres in Alberta hosting diamondiferous kimberlites
More than 250,000 acres in Alberta targeting a 250-500+ million tonne potential MOP potash deposit
Q4 2011 drilling program confirmed potash underlying permits with up to 31.1% K2O
Alberta properties offer mining friendly infrastructure and tax regime
(1) Greenwood Polymetallic Project, South-Central British Columbia
Grizzly has acquired 235,000 acres (approximately 70 km x 27 km) in the historically productive Republic – Greenwood Gold District along BC/USA border, which has collectively produced more than 7 million gold ounces from the area.
Grizzly is the largest mineral titles owner in the Greenwood District
Kinross has entered into an Option for 65,573 acres, approximately 1/3 of the Greenwood area, to earn a 75% interest by spending US$3 million over the next four years.
7 km south of Grizzly's property is Kinross' 1.2 million oz Buckhorn Gold Mine (1.2 m oz gold, average grade 16 g/t); Midway's Golden Eagle mine with 2M+ oz gold resource is about 50 km to the south
Underexplored land area due to historically fragmented land holdings
Extensive rock sampling, soil sampling, geophysics
Kinross plans 2017 drilling program
Numerous historic mines in the area
Surrounds Lexington and Golden Crown Mine Project
Over 7 million ounces of gold produced in area
GZD has spent more than $6 million to date
GZD discovered 7 different mineralized areas within Greenwood property
Near surface high grade gold open pit potential
Ket 28 area diamond drill assays, 7 km north of Kinross Buckhorn mine and mill:

2.77 g/t Au over 11.0 m
11.9 g/t Au over 2.0 m

Gold, Silver, Copper, Platinum, Palladium, Lead, Zinc and Graphite
French and Peak claims in northern BC contain Gold, Silver, Copper and Zinc
(2) French and Peak Projects, Northern British Columbia
Grizzly holds 100% interest in the French and Peak Properties located 65 km northeast of the town of Smithers, BC. The French and Peak claims contain gold, silver, copper and zinc.
2007/08 Peak drilling 3,386 m, 27 holes
UTE Vein:

265.8 g/t Ag, 0.44% Cu, 1.38% Pb, 0.19% Zn over 16.1 m
182.0 g/t Ag, 0.33% Cu, 1.88% Pb, 0.10% Zn over 39.7 m

RIO Vein:

0.61 g/t Au, 74.03 g/t Ag, 0.65% Cu over 3.05 m
(3) Potash Project, Alberta
The Company's Alberta Potash Project consists of metallic and industrial mineral claims covering more than 250,000 acres along the Alberta-Saskatchewan border, with showings of up to 31%+ K2O in recent assays from drill hole cores from Grizzly's Q1 2012 drilling program. The property is divided into the North and South Blocks near Medicine Hat, Alberta and Lloydminster, Alberta respectively.
Historic Unity Potash Mine 45 km east of existing GZD lands
Agrium Vanscory Potash Mine 200 km east of GZD lands
Historic wells were drilled by oil companies between 1940 and 1980 indicating potash showings with up to 25% K2O within Grizzly lands in Alberta
Significant Potash in drill core or indicated by gamma logs at depths ranging from 1,060 m to 1,675 m
Temperatures at those depths range from about 50oC to 75oC. Optimal temperature for solution mining is approximately 75oC
Upper Zone yielded weighted average grades of 2.62% K2O (4.15% KCl) over 22.35 m, including an exceptionally rich interval of 6.4% K2O (10.14% KCl) over 4.55 m with a 0.3 m portion of 31.1% K20
Confirmation drilling for two separate areas with 5 to 20 km interspacing in each area is planned for 2018/19
Grizzly is targeting a 250-500+ million tonne (mt) potential potash deposit. Conceptually, a 250 mt resource @ 20% K2O generates a 50 mt potash deposit.
Resource drilling and an NI 43-101 Resource Estimate targeted for 2018/19
World demand for fertilizer is increasing as demographics change and population expands
Long term potash demand is increasing to offset worldwide reduction in arable land
Possibly one of the largest undeveloped potash mineable areas in the world
Advantages of a Potash Discovery in Alberta
Lower development costs for solution mining
Excellent infrastructure and transportation facilities
Close to rail lines and port resulting in lower transportation cost
Attractive mining and taxation regime
(4) Diamond Exploration in Alberta
Following 12 drill holes, 3 new diamond bearing kimberlites were discovered in 2008 at the Buffalo Head Hills property.
Grizzly has more than 205,000 acres in the Buffalo Head Hills kimberlite field, 350 km NW of Edmonton, AB
Three kimberlite are diamondiferous, remainder require further testing and bulk sampling
Numerous additional high priority targets identified by GZD
GZD property completely surrounds Buffalo Head Hills Joint Venture kimberlites
Buffalo Head Hills is third largest diamond bearing kimberlite district in Canada
Excellent energy resource related infrastructure networked throughout the property
Easy access by highway
Grizzly Discoveries Future Plans
Planned gold/copper/silver drilling program in BC will consist of up to 3,950 metres of diamond drilling in 2017/18 at Ket 28, Dayton and Motherlode*
Kinross has commenced third phase of exploration Spring 2017 on portions of its Greenwood Option claims
Multiple kimberlite targets on Buffalo Head Hill diamond claims
Up to 5,000 metres of further potash drilling planned for Grizzly's North Block (Lloydminster) during 2018/19*.
*Subject to financing
Management and Directors
Brian Testo, President and Chief Executive Officer, Director
Mr. Testo, founder of the Company, is an Alberta-based businessman who has been involved in mineral exploration and prospecting in Alberta and British Columbia for over 25 years.
Ian Lambert, Chief Operating Officer
Mr. Lambert is a well known Toronto-based resource development executive with over 30 years experience managing public companies in the mining and oil & gas sectors. Mr. Lambert was formerly CEO and Director for 21 years of Trade Winds Ventures Inc., a TSX Venture Top 50 company. Trade Winds was acquired in December 2011 by Detour Gold Corp. for $84 million.
Jeremy Strautman, Chief Financial Officer
Mr. Strautman has been involved in accounting and administration for the junior mineral exploration industry since 2005.
Michael Dufresne, M.Sc., P.Geol., Consultant
Mr. Dufresne is a partner with APEX Geoscience Ltd. His experience includes diamonds, gold and base metal exploration in Alberta, B.C., Nunavut, NWT and Australia.
Douglas S. Turnbull, P.Geol., Director
Dr. Solomon (Sam) Pillersdorf, Director
Ray Wytinck, M.Sc., Director
Fraser Atkinson, CA, Director
Please refer to Grizzly's website www.grizzlydiscoveries.com for complete biographies.
On March 31, 2017, Grizzly Discoveries Inc. announced that it has closed the first tranche of a private placement by the issuance of 2.76 million non-flow-through units of the Company at a price of five cents per unit for gross proceeds of $138,000. The Company intends to use the proceeds of the offering for general working capital.