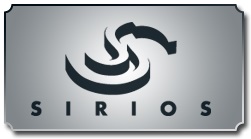 Sirios Resources Inc.
Company Data | Introduction | Projects in Hand | Management
News Update | Chinese
Address : 
1000 St-Antoine West, suite 410
Montreal, Quebec
Canada
H3C 3R7
Tel No.:
(514) 510-7961
Fax No.:
(514) 510-7964
Web Site:
www.sirios.com
E-mail:
ddoucet@sirios.com
Contact Person:
Dominique Doucet
Position:
President & CEO
| | |
| --- | --- |
| Traded Market: | TSX-V |
| Traded Symbol: | SOI |
| Outstanding Shares: | 113,677,934 |
| Public Float: | 60% |
| 52 Week High: | $ 1.42 |
| 52 Week Low: | $ 0.25 |
| Present Price: | Click Here |
Sirios Resources Inc.'s goal is to discover world-class gold deposits in the James Bay region of Quebec in eastern Canada. Sirios owns several high potential projects such as Cheechoo, Aquilon and Pontax. The Company's flagship project is the Cheechoo gold project which is adjacent to the property of the Eleonore gold mine of Goldcorp.
Company Overview:
Founded in 1995 and led by geologists
Explores for multi-million ounce gold deposits
Creates its own grass roots projects
Focuses exploration in James Bay area, Quebec
Recipient of the 2016 and 2001 Quebec Mineral Exploration Association Award
Sirios' team conceives its own exploration projects, works systematically and is aware of new technological development concerning mining exploration.
Sirios holds 100 % interest in:
Cheechoo: Gold Project with new significant discovery in the vicinity of Goldcorp's Eleonore gold deposit;
Aquilon: Gold Project which hosts a high grade gold vein system;
Pontax: Polymetallic Project with high grade silver and gold.
Cheechoo Gold Project, Eeyou Istchee James Bay, Quebec, Canada
Sirios' Cheechoo gold property comprises 145 claims covering approximately 75 sq. km, is adjacent to the east of the Eleonore gold mine owned by Goldcorp, and 320 km north of Matagami, in Eeyou Istchee James Bay, Quebec.
Sirios' gold discovery began in 2010 with prospecting that generated numerous rock grab samples grading from 0.1 to 2.6 g/t Au. The property was drilled for the first time in 2012. The ensuing drilling programs have lead to the delineation of a large low grade (between 0.2 g/t and 0.8 g/t) gold mineralized envelope which extends now for more than a kilometer in strike length by 300 to 450 meters wide and down to more than 340 meters of vertical depth. Multiple intervals of 20 plus meters with grades between 1 and 3 g/t gold were found, including shorter high grade intervals. Examples of some good results are: 12.1g/t Au over 20.30 m; 13.4 g/t Au over 9.6 m; 6.2 g/t Au over 26.1 m; 15 g/t Au over 12.35 m; 1.2 g/t Au over 160 m; 37.2 g/t Au over 4.1 m.
In 2015, metallurgical tests were conducted on samples with different gold head grade. A high gold gravity recovery rate varying between 70% and 76% was obtained in each of the samples, increasing up to 93% when combined with cyanidation leaching.
The 2016 Summer-Autumn drilling campaign totalizes 9,359 metres and succeeded to locate new high-grade gold zones.
Sirios resumed diamond drilling on the Cheechoo property in February 2017. The drill program is currently in progress and 2,026 metres spread over 7 drill holes have been completed as of March 6.
Sirios won the Quebec Discovery of the Year Award in 2016 with this project and attracted equity investments from Osisko and Goldcorp – the latter owns 19.9% partially diluted of Sirios' shares.
Aquilon Gold Project, James Bay, Quebec, Canada
Sirios' Aquilon property comprises 104 claims covering approximately 50 sq. km and located south of the LA-1 hydro-electrical complex, in James Bay, Quebec. This property hosts numerous very high grades gold showings discovered originally by Sirios.
In 2010, Sirios completed a 1,926-metre surface drilling program of 35 very short vertical drill holes targeting the Lingo (10), Moman (14), Fleur De Lys (11) and Muscovite showings. In 2016, Sirios bought back the rest of interest from its partner and plan to restart the project.
Best results include:
834.4 g/T Au over 1.71 metres (m) (Moman Vein) including 3,527.4 g/T Au over 0.40 m;
116.48 g/T Au over 2.25 m (Moman Vein);
425.33 g/T Au over 0.60 m (Moman Vein);
133.67 g/T Au over 0.82 m (Fleur de Lys Vein); and
26.70 g/T Au over 0.40 m (Muscovite Vein).
Previous drill results which returned over 1.0 ounce per ton (34.29 g/t) on the Lingo vein, include:
3,230.9 g/t Au over 0.80 m (94 oz/ton over 2.62 feet)
incl. 12,906.5 g/t Au over 0.20 m (376 oz/ton over 0.65 feet)
Management and Directors
Dominique Doucet, P.Eng., President, CEO and Director
Mr. Doucet has been active in the mineral exploration industry since the mid-seventies; he graduated from the École Polytechnique de Montréal as an engineer in 1982, and has been involved in various exploration projects including industrial minerals, precious and base metals and diamond for both major and junior mining companies as well as consulting groups. He is the founding President of Sirios since 1994 and is also the co-founder of Dios Exploration (TSX-V: DOS) and founder and Chairman of Khalkos Exploration Inc. (TSX-V: KAS).
Frédéric Sahyouni, B.Comm., Chief Financial Officer and Secretary
For nearly three years, he has acted as CFO and assistant to the president of Sirios, handling, among other things, the company's finances and investor communications.
Gilles Dupuis, Director, Chairman of the Board
Mr. Dupuis is an investigator at the Illegal Practice Surveillance Service of the Ordre des Ingénieurs du Québec since November 2001. Mr. Dupuis has been an active private investor mainly in natural resources companies since 1999.
Luc Cloutier, businessman, Director, Audit Committee President
Mr. Cloutier holds an Accounting Diploma from the Timmins Business College. From 2001 to 2011, he was Chairman of Caisse Desjardins D'Amos, where he acted as director during the previous ten years. From 1975 to 1998, he was President & CEO of Trudel & Frères, a safety products and equipment distributor company. Since 1998, he has been President of his own private management company.
Guy Chevrette, Director
Mr. Chevrette held multiple positions in different ministries in the Quebec government over his 25 years political career. They include Minister of Natural Resources, Minister responsible for Aboriginal Affairs, Minister responsible for regional development among others. In 2002, he was appointed Special Representative of the Prime Minister on the issue of the territorial agreement with the Innu of North Shore. He then became the President of the Association des centres locaux de développement du Québec (ACLDQ) in 2004 and in 2005, he became CEO of the Québec Forest Industry Council, until the end of 2010.
Michel Bouchard, Director
For more than 30 years, Mr. Bouchard has been involved in the mining industry in financing, exploration, development and production aspects. He has been a Director and a Senior Executive for several public companies in the mining sector. He holds a B.Sc. and a M.Sc. in Geology, as well as a MBA. Mr. Bouchard was responsible for the co-discovery of the Bouchard-Hébert mine, in northwest Quebec.
Roger Doucet, B.Sc., Technical Advisor
Mr. Doucet, graduated in geology in 1972. From 1989 to 2001, he acted as officer of numerous public and private exploration and drilling companies such as Inca Drilling S.A. Peru, Ancash Mining, Dynacor Mines Inc. and Morrison Minerals Ltd. He acted as exploration manager in Abitibi, Québec for Lac Minerals Ltd. from 1975 until 1988; during that period he discovered the Bousquet 1 gold mine and was greatly involved in the Doyon gold mine discovery.
On March 6, 2017, Sirios Resources Inc. announced partial results of the first drill holes of the Winter campaign that began recently on the Cheechoo gold property.
Drill hole #95 intersected an interval of 13.5 m grading 11.9 g/t Au, including a quartz vein with visible gold of 2.1 m grading 65.1 g/t Au.
Extension of drill hole #58 intersected the I zone over 13.5 m grading 6.2 g/t Au with 5.0 m grading 15.8 g/t Au including 1.0 m at 70.1 g/t Au.